Reporting Webinars, Resources and Deadline
Thanks to those stewards who participated in the Ready to Report webinars on February 28 and March 1. All webinar materials, including question and answer summaries, are available on the 
2018 Reporting Resources
 webpage. The page also includes a wide range of materials to assist in preparing your reports. Stewards are reminded that 
reports are due by May 31, 2018
, and that late reports are subject to interest/penalties. CSSA's National Steward Services (NSS) is available to assist with any questions: 1-888-980-9549 or at 
stewards@cssalliance.ca
.
Material Cost Differentiation (MCD) Update
An MCD Steward Consultation Committee (MCD SCC) has met twice so far this year to provide feedback on the information and recommendations provided by the project team and its consultants. The MCD SCC, consisting of 13 stewards with sector and regional representation, will ensure that the MCD Methodology reflects the priorities and perspectives of the steward community.  The methodology, which will provide material specific input required to set fees for Packaging and Paper Products, will be shared with the broader steward community and other stakeholders after it has been developed, tested and refined. For a full update on the MCD project, 
click here
.
Program Plan Update 
Recycle BC will post its revised Program Plan at the end of March, followed by a 45-day consultation period that will include a webinar for all stakeholders in mid-April. Collectors and other stakeholders provided their input on the program and proposed changes to collection agreements at meetings in November 2017. A consultation report that summarizes their feedback and a timeline of the process are 
available here
.
Flexible Plastic Packaging Initiative
Flexible plastic is the largest category of packaging not currently collected by Recycle BC.   In keeping with our commitment to collect all types of packaging materials, a new research and development initiative will have depot operators voluntarily collect flexible plastic packaging, separately from other plastic or overwrap, beginning June 1, 2018. Recycle BC and its processor can then use the collected material to explore ways to overcome current barriers to recycling other flexible plastic. Recycle BC plans to have all depots collect this material in 2019.
Sustainable Brands Conference
Recycle BC is excited to be participating in the Sustainable Brands Conference taking place in Vancouver from June 4 to 7. This international event will include a showcase of brands and businesses that are redesigning their products and services toward new societal aspirations of "The Good Life". Recycle BC will profile its work with companies to support their transition to more recyclable packaging and will also participate in a speaker panel and have an interactive display. More information on the conference is 
available here
.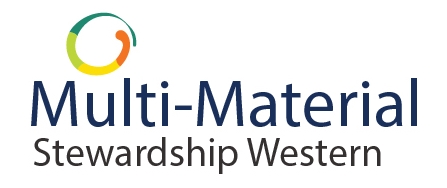 Advisory Committee Guides Payment Model
MMSW is preparing a draft municipal payment model for presentation in April to its Advisory Committee. The model follows the Advisory Committee's February review of a study based on a representative sample of actual Saskatchewan costs to assess supply chain costs and the capacity of collectors to manage and track related cost and tonnage data. The review of the payment model is part of the post-transition work required by the MMSW Program Plan.
Program Awareness Continues to Grow
MMSM's annual consumer awareness and ad recall studyconducted in late 2017 found that awareness of the program rose to 43% last year. This is an increase of 29% in the last five years. About 71% of study participants recalled seeing advertising sponsored by MMSM and 95% indicated that they participate weekly in a household recycling program. The strong connection between recycling, brand recognition and advertising demonstrates the benefits of encouraging recycling through various awareness, promotional and educational initiatives.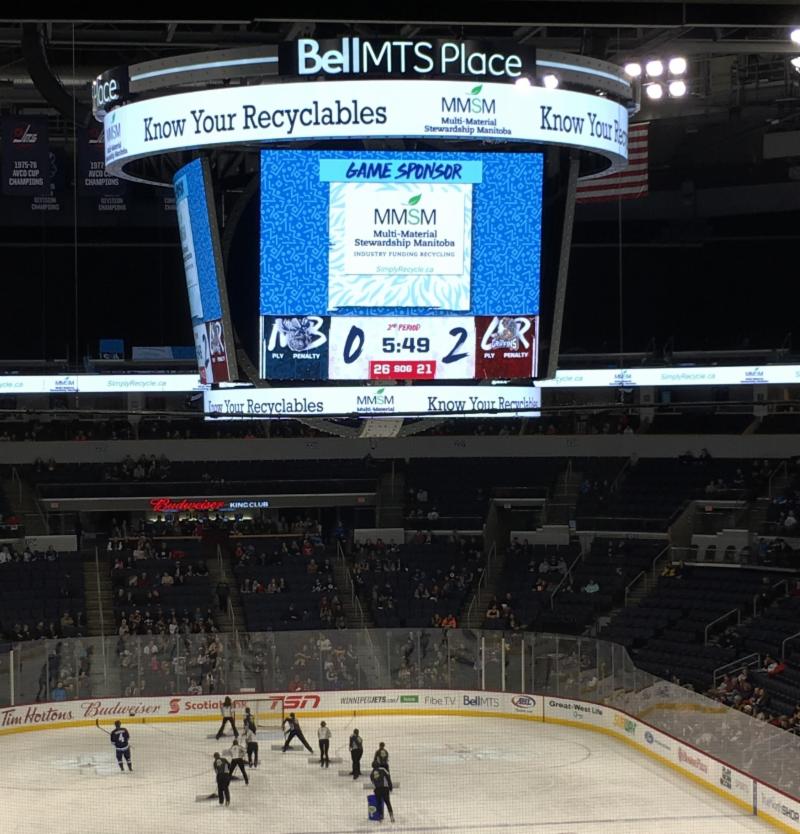 Manitoba Moose – Bag it Forward
MMSM sponsorship of the Manitoba Moose hockey game on February 17 promoted the 'Bag it Forward' program with fans donating their gently used plastic bags. An MMSM booth at the game in Winnipeg collected more than 1,748 plastic bags throughout the evening.

Amended Blue Box Program Plan Update 
Stewardship Ontario appreciates the substantive investment of time and the feedback provided by stakeholders during consultations on the development of an Amended Blue Box Program Plan (a-BBPP).  Stewardship Ontario elected not to submit an a-BBPP to the Resource Productivity and Recovery Authority (the Authority) on February 15th and will continue to work with the Authority to assess the draft a-BBPP against the feedback received from all stakeholders during the consultations.   Background and consultation information is 
available here
 and stewards will continue to be kept informed of further updates.

AMS Advocates for Return of Reserve Funds Held by Stewardship Ontario
AMS has corresponded with the Resource Productivity and Recovery Authority (RPRA) to support members receiving their share of reserves held by Stewardship Ontario upon the wind-up of the MHSW Program. AMS members previously paid MHSW fees for used antifreeze, oil containers and oil filters that contributed to the accumulated reserve.  
Click here
for more details.