Reporting Deadline: May 31, 2018
Thank you to stewards who have submitted their annual packaging and printed paper reports. If you haven't yet submitted your report, please do so as soon as possible on the
WeRecycle Portal.
The reporting deadline is Thursday, May 31, 2018.
A reminder that reporting information and tools are available on the
2018 Reporting Resources
web page and that the
Penalty and Interest Policy
will apply to late reports.
Invoice Survey
Thank you also to those of you who participated in CSSA's recent survey on the redesigned invoices that were distributed in the beginning of 2018. Your feedback will help inform our ongoing effort to improve and simplify steward transactions. Questions about invoices can be sent to
accounting@cssalliance.ca.
Save the date: 2018 Annual Steward Meeting
The Annual Steward Meeting (ASM), held on behalf of our partner programs, is our main event for keeping stewards informed about packaging and paper recycling programs and fee schedules. Our 2018 ASM will be held on Wednesday, October 24. Stay tuned for more info!
Material Cost Differentiation (MCD) Update
The MCD Project has moved into Phase 2. Phase 1, which ended in March, required Resource Recycling Solutions (RRS) to identify the material characteristics that impact the cost of recycling activities; recommend system boundaries (where the system starts and stops); and propose a design for the MCD model. In Phase 2, RRS will design, test and evaluate measurement procedures for the MCD conceptual system. To read more,
click here
.
BC depots to begin accepting Other Flexible Plastic Packaging
Recycle BC is launching the collection of Other Flexible Plastic Packaging materials, such as stand-up and zipper lock pouches, crinkly wrappers and bags, and plastic net bags, on June 1, 2018 as part of a research and development project. Over 115 Recycle BC depots located across British Columbia have opted to participate in this first phase of collection and accept Other Flexible Plastic Packaging as a separate collection stream. Recycle BC held a webinar in May for stewards who supply this type of packaging. More information on the project can be found here.
In May, , Recycle BC launched a pilot program in the City of Coquitlam to collect squeezable plastic tubes in residents' container bins. This pilot will collect information to understand how residents prepare tubes for recycling and what types of tubes they include for recycling. 
Click here
to learn more about the pilot.
In partnership with London Drugs, Save-On-Foods, and the Retail Council of Canada, Recycle BC launched a single-use bag reduction campaign in April. As part of the campaign, Recycle BC provided 
resources
 to support single-use bag reduction efforts in retail stores. Recycle BC also challenged residents to reduce single-use bag use for one week. The challenge was promoted via social media and brought over 3,000 people to the
'Bring Your Bag' web page
.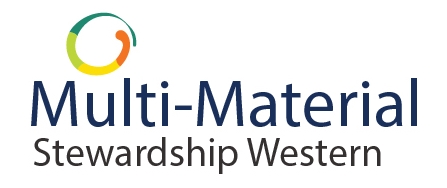 Advisory Committee Guides Payment Model
MMSW presented a draft municipal payment model in April to its
Advisory Committee
. The review of the payment model is part of the post-transition work required by the MMSW Stewardship Plan. The model will go to the MMSW Board of Directors for approval in June.
New Promotion & Education Campaign

MMSM's "Be a Recycling Superhero" campaign launched in April and is receiving positive feedback. The campaign introduces Recycle Michael — a young recycling superhero and friendly role model – and his mother, Robyn. The positive and informative ads educate Manito
bans about what they can recycle, recycling statistics and information on how to become a  better recycler. The campaign reaches MMSM's target homeowner audience through various cost-effective media channels
, including Google Ad Words, online (digital advertisements), out of home (billboards and interior transit cards), print, radio, social media, sponsorships, television and YouTube. Visit
SimplyRecycle.ca
or our
Facebook
,
Twitter
 or
Instagram
pages to see more.
Municipal Events

MMSM participated in two events this spring to engage with municipalities. MMSM's display booth provided an opportunity to speak with numerous mayors, reeves, councilors and administrators at the Municipal Officials Seminar and Trade Show on April 11. MMSM also sponsored the Manitoba Association for Regional Recyclers (MARR) AGM on April 19 in Portage la Prairie.  

Minister directs wind up of Municipal Hazardous or Special Waste (MHSW) Program

On Thursday April 21, 2018, the Minister of the Environment and Climate Change issued direction to Stewardship Ontario to prepare a plan for wind up of the MHSW Program by December 31, 2020. There will be no disruption to the MHSW Program during this time. 
Click here
for more information.
Industry stewardship plans (ISPs) have been approved for many MHSW materials. Stewards wishing to join an ISP should contact the operator directly:Paints and Coatings; Pesticides, Solvents and Fertilizers:
Product Care Association of Canada (PCA)
Contact:
holly@productcare.org
 or 1-877-592-2972 x 239
Oil Filters, Oil Containers, Antifreeze and Antifreeze Containers:
Automotive Materials Stewardship (AMS),
Contact: info@autostewardship.ca or 1-888-575-4870
Stewardship Ontario wins Tax Court ruling on MHSW input tax credits
After many years of pursuit, Stewardship Ontario received a favourable decision on its claim for GST/HST input tax credit for fees related to the Municipal Hazardous or Special Waste (MHSW) Program. The judge rejected the Canadian Revenue Agency's arguments and determined that Stewardship Ontario is entitled to receive input tax credits. The claim, plus interest will be allocated to MHSW's material specific reserves and distribution will be considered as part of the wind up plan. Click here for more information.

One year in

On April 1, 2018, AMS marked its one-year anniversary. During its first year of operation, AMS focused on the recruitment of stewards and smoothly transitioning the supply chain from Stewardship Ontario. 148 steward organizations are now part of the AMS ISP.
Click here
to learn about the benefits of joining AMS.
Questions?
If you have any questions about any of the programs, please feel free to call the National Steward Services team at 1-888-980-9549 or email stewards@cssalliance.ca.